Vehicle checks for:
HGV 1, Boxed vehicles, Curtain siders,
Trailer Units,
Tractor Units,
HGV 2, Boxed vehicles, Curtain siders,
Refuse vehicles,
7.5,
Vans,
Cars
Your Drivers
Your drivers will be using an app designed by a driver for a driver. We cater for many different types of vehicles with this app. You can even do trailer checks. How many times has your company sent a driver out to collect a trailer from somewhere and its some what damaged? The body has damage, whatever the problem lets get a report of it Use my contact page and message me for more information.
You benefit from digital data
Designed for android, this app wil reduce your storage costs of paper copies. Now all your data can be stored in the cloud. Welcome to the future of transport.
Trial
Enjoy a 2 week trial so you are sure this app is right for your company. Be certain it will work on your devices.
Support
You can contact me via email any time with queries regarding this app. I will get back to you promptly. If you want more information use my contact page.
This is just the beginning
This app will be managed and updated. We strive for perfection.
---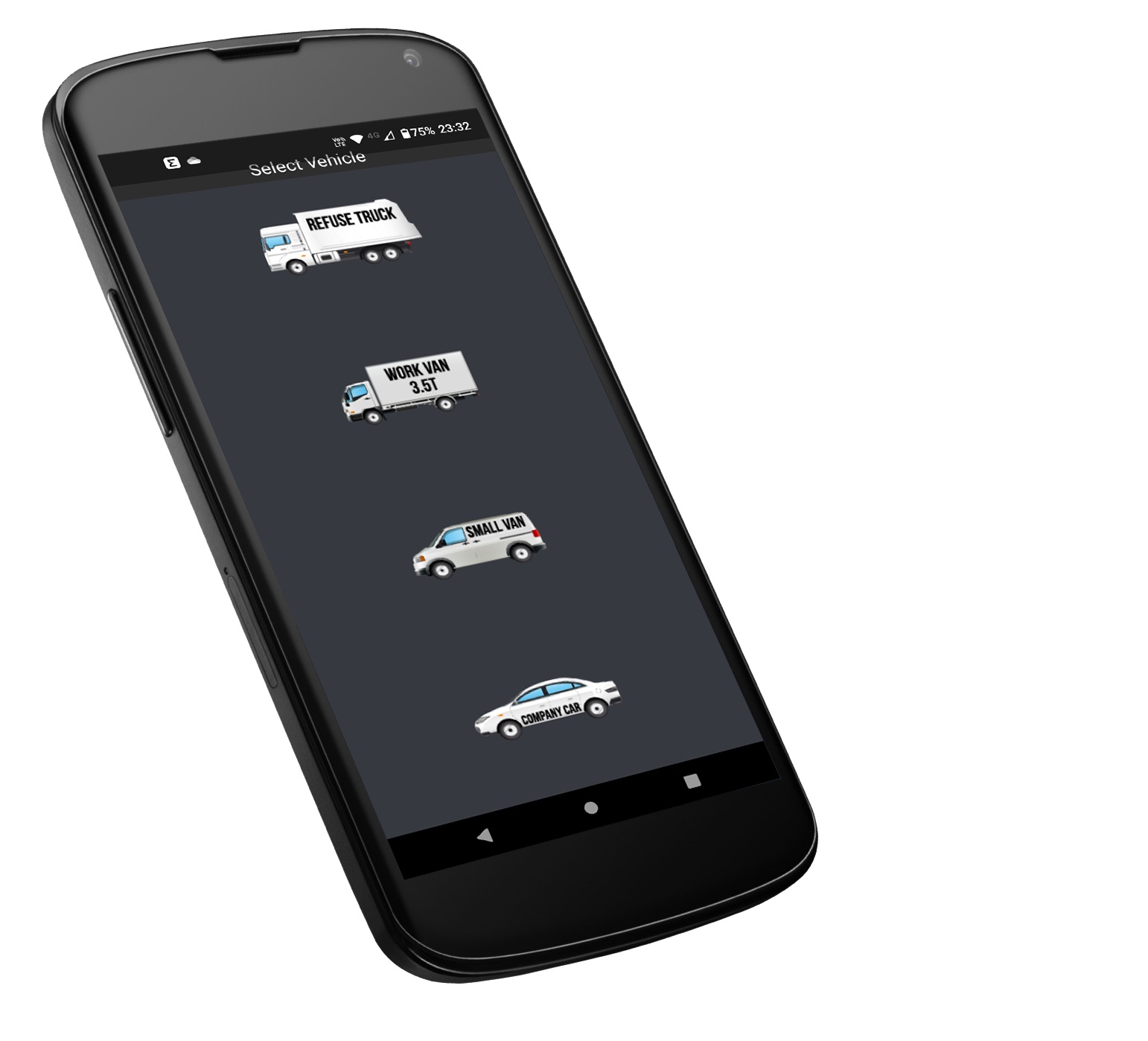 What is Vehicle Check?
The Police and DVSA have the power to stop a vehicle and perform a vehicle check. If they find a fault they can enforce a prohibition.
This prohibition can stop you continuing your journey until the fault has been put right. This can lead to costly delays for a business &
hefty fines for a driver. This app is based on questions written on the DVSA website. As a driver you take responsibility for the vehicle you drive.
This software will allow a driver to view previous reports he/she has filled in.
This app will help your company to help its drivers get it right, and keep your wheels turning.
We've got the perfect package for you
Vehicle check app will take the hassle out of vehicle checks.

Free Trial
Designed for Android
Management Software inc
Easy Setup
Email Support
Benefits of Digital Data
Welcome to the Future
Reduced paper trail
Reduced ink costs
More physical storage
Cloud storage
Why chose this software
Its Good
Download Driver Reports
Download as PDF
Download as Excel
Send to Printer
Purchase Cost
Contact me for price
Great Software
Easy to Use
Pay Month by Month
Digital Data is Here
What our customers are saying
Our customers love this app.
The future of the transport industry has arrived.
Vehicle check is great, its the future of the transport industry. I can now store driver records in the cloud which means our storage room is becoming clutter free.
Mark Thompson
Transport Manager
The app is just what we needed for the job, remembering to buy defect books was a chaw. Now all data is stored in the cloud.
Benjamin Reily
Transport admin
This way of doing vehicle checks takes the effort out of doing the check.